Buck Knives: Superior Craftsmanship in Knife Making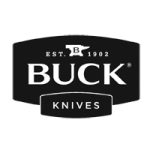 Buck Knives, a name synonymous with quality and resilience in the knife industry, has been a family-owned business crafting some of the finest knives for over a century. Founded in 1902 by Hoyt Buck, a young Kansas blacksmith, the company started with a simple idea: to make knives that hold an edge longer and are easy to re-sharpen. This idea revolutionized knife-making and set the foundation for a legacy that continues to this day. The journey of Buck Knives began with Hoyt's unique approach to tempering steel to make it harder and more durable. He first created knives using discarded file blades as raw materials. His son, Al Buck, formalized the business in 1947, and the company has since been passed down through generations, with each bringing its own innovations and traditions to the table.
One of Buck Knives' most significant contributions to the knife world is the iconic Model 110 Folding Hunter, introduced in 1964. This knife, with its signature brass bolsters, wood-grain handle, and sturdy lock-back design, quickly became one of the most popular and imitated knives in the world. It has become a standard by which other folding knives are judged. Buck Knives is known for its commitment to quality and reliability. The company employs advanced technology and craftsmanship to ensure each knife meets rigorous standards. They use a variety of high-quality materials, including stainless steel and various woods and synthetics for handles, to create knives that are not only functional but also aesthetically pleasing.
The product line of Buck Knives is diverse, ranging from traditional folding pocket knives to fixed blade knives for hunting and survival. Each knife is designed with a specific use in mind, ensuring that whether you're a hunter, camper, hiker, or just need a reliable everyday carry, there's a Buck knife that meets your needs. Sustainability and environmental responsibility are also core values of Buck Knives. They strive to minimize waste and recycle materials wherever possible, ensuring that their manufacturing processes are as eco-friendly as they are efficient.
The Buck Knives brand extends beyond just manufacturing knives. It represents a commitment to tradition, innovation, and quality. The Buck Forever Warranty, which guarantees their knives for life, is a testament to their confidence in the quality of their products. It's not just about creating a tool; it's about forging a legacy. Buck Knives stands out in the world of knife-making for its dedication to quality, innovation, and tradition. From its humble beginnings in Hoyt Buck's workshop to its status as one of the leading knife manufacturers, Buck Knives has remained true to its mission of creating knives that are dependable, durable, and perfectly suited to their users' needs. For those in the market for a knife that embodies craftsmanship and reliability, Buck Knives is a brand that certainly deserves consideration.